Journal
This is a collaborative series with Maxine Flasher-Düzgüneş, in which we each share photos and text from our respective explorations of the lit scenes in new cities in which we now find ourselves. I've been in Duluth, MN for the time being while I work out my recent marital separation, and Maxine is living in the Putney area of London, having earned a fellowship to earn her Masters in Dance Philosophy at the University of Roehampton. Maxine and I worked together on the board at Marin Poetry Center and were commiserating online about the challenges of living in totally new cities without the cushion of a familiar literary community, and we decided that a series of letters to each other, with photos, might be a good way to document our experiences. Each letter will be archived here on my site and Maxine's letters on her site, respectively.

V.

Dear Maxine:
I recently had the pleasure of attending the Northwoods Poetry Conference in Grand Marias, this year called the "Readers & Writers Non-Fes" and held November 4-11, 2021. Grand Marais is a picturesque town on the shore of Lake Superior about two hours north of where I am living now, in Duluth. It was bustling that off-season weekend, with most restaurants open and many people walking the sidewalks in unseasonably warm weather—well, warm for Minnesota, being in the forties. Grand Marais reminds me somewhat of Provincetown on the Cape and of what I imagine Sausalito might have been like, say, 50 years ago.
My class on "Poetry and Memory" was led by MN Poet Laureate Joyce Sutphen, and my partner's class, "Elements of Creative Nonfiction and Memoir," was led by Kathryn Savage. Covid restrictions were still in effect, but eight of us were able to gather in person with Sutphen in this building, just a few blocks from the water.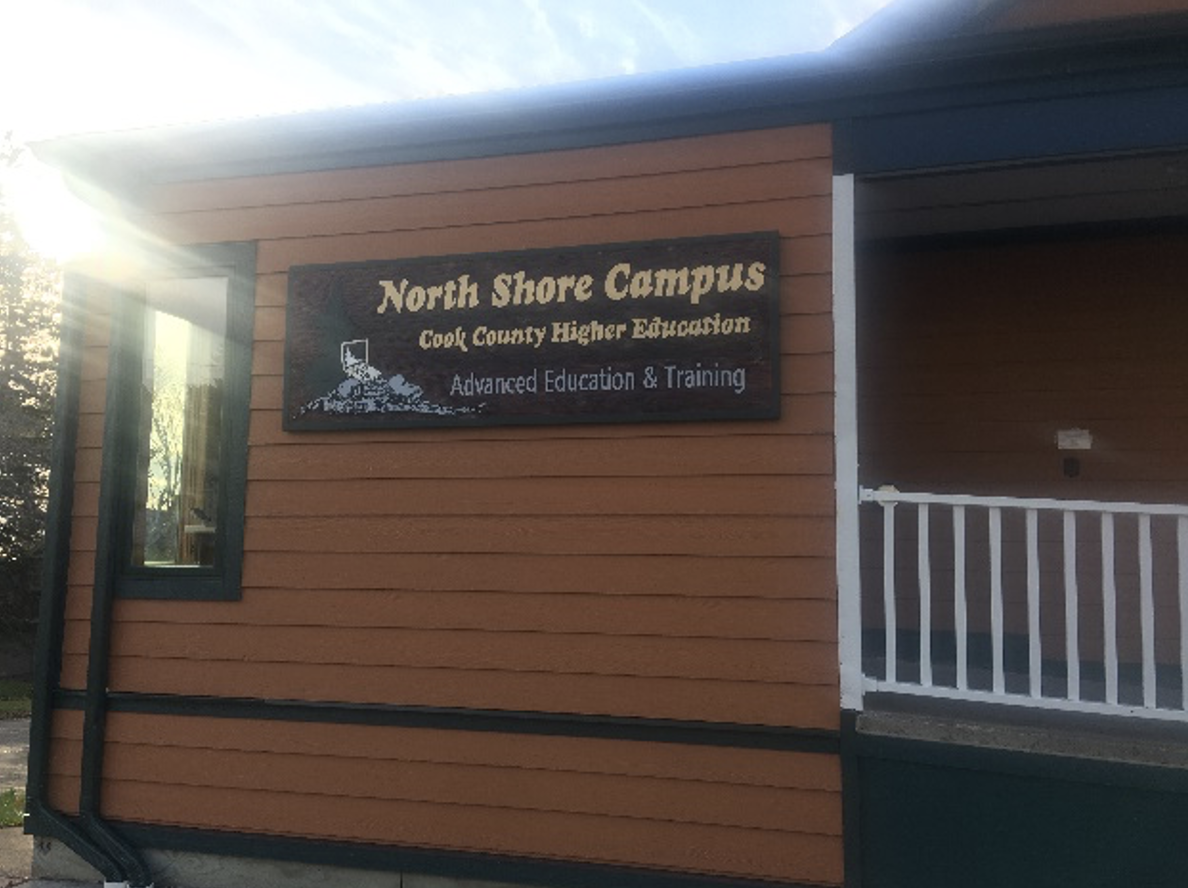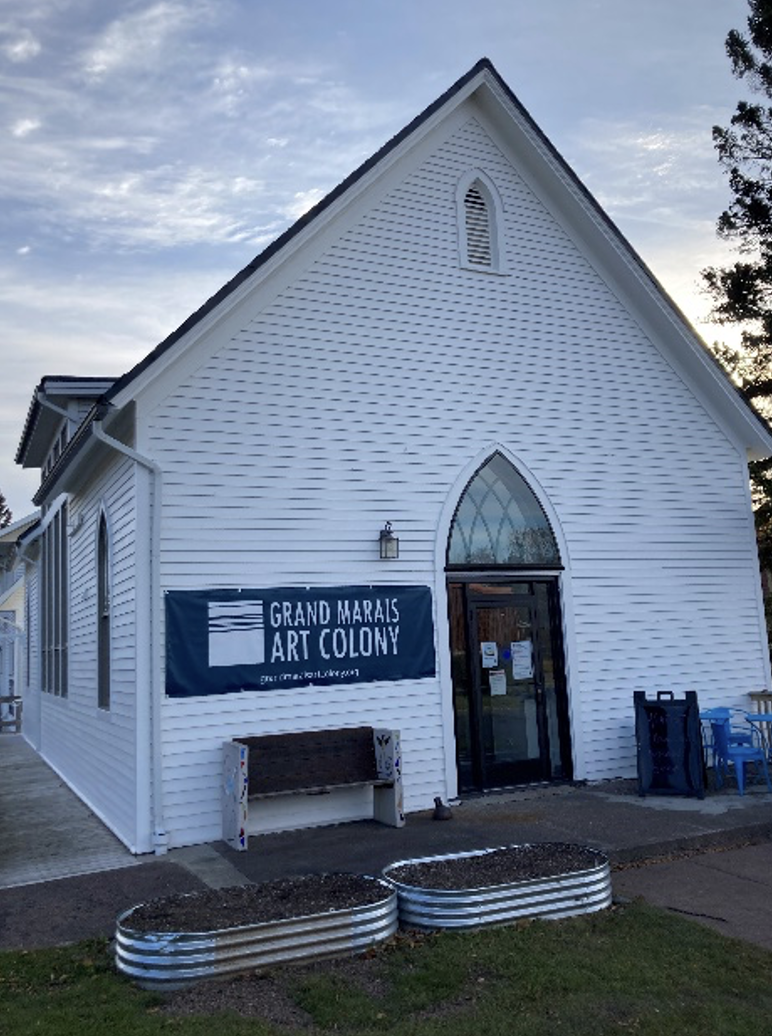 [Another classroom building. Photos by William L. Harvey]

Fall in Grand Marais is gorgeous, offering foliage in colors to rival New England's. The photos below were taken during a class break; the second is of a tree later identified as an ash.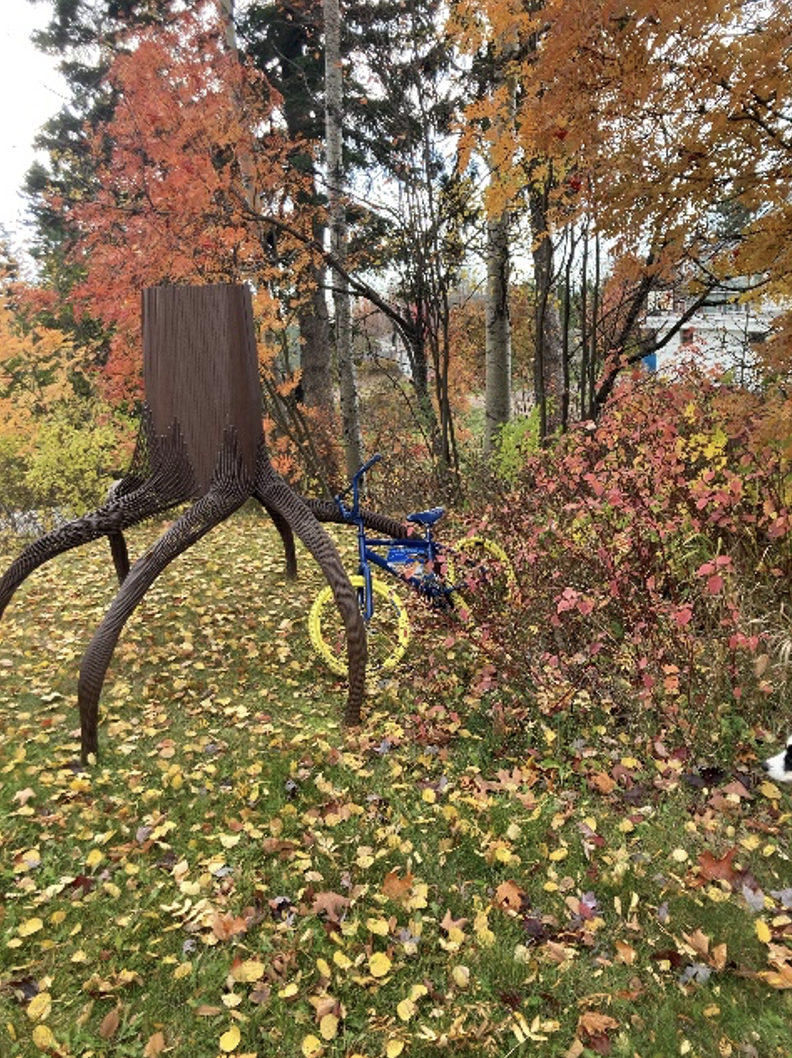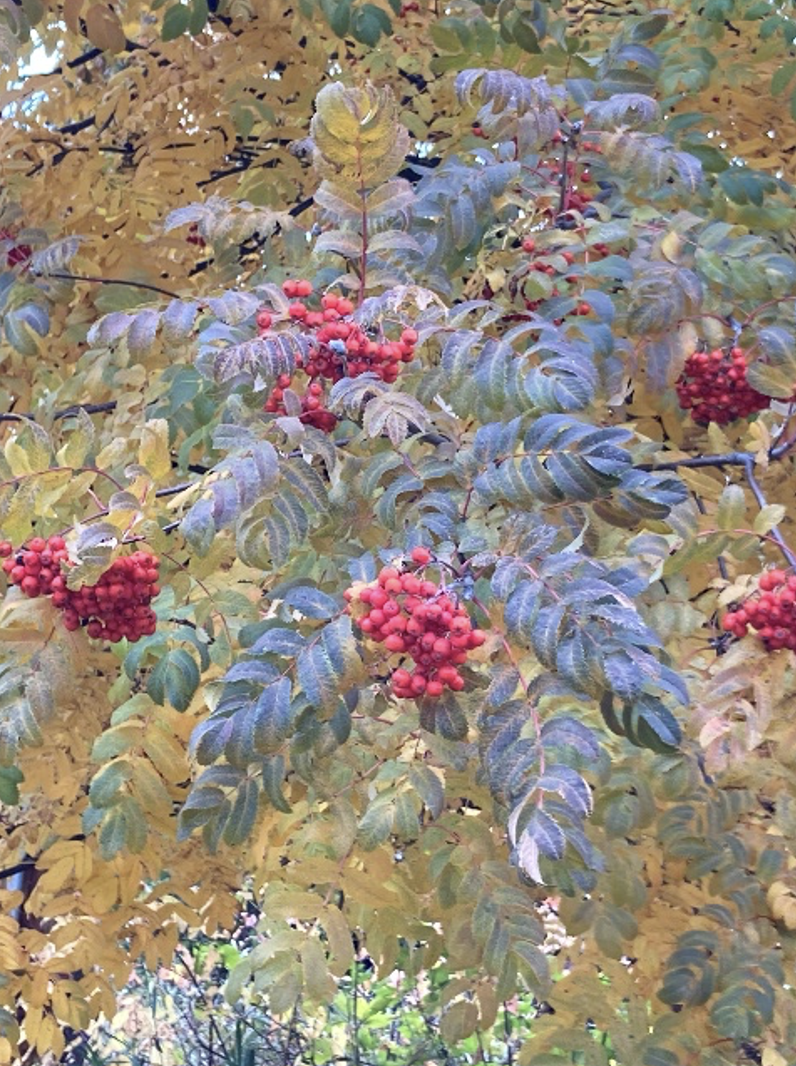 [Photos by William L. Harvey]

My class/workshop met all day Saturday, Sunday, and Monday and was designed to be (and was, for me very) generative. Sutphen came prepared with an extensive packet, and we divided our time between reading and discussing poetry exemplars and then writing to prompts, some prepared in advance by the teacher and others arising organically in real time from the poems we were reading in class.
Some of the best poems in the packet were those written by (and modestly under-emphasized) by Sutphen herself, like this one:

Living in the Body

Body is something you need in order to stay
on this planet and you only get one.
And no matter which one you get, it will not
be satisfactory. It will not be beautiful
enough, it will not be fast enough, it will
not keep on for days at a time, but will
pull you down into a sleepy swamp and
demand apples and coffee and chocolate cake.

Body is a thing you have to carry
from one day into the next. Always the
same eyebrows over the same eyes in the same
skin when you look in the mirror, and the
same creaky knee when you get up from the
floor and the same wrist under the watchband.
The changes you can make are small and
costly—better to leave it as it is.

Body is a thing that you have to leave
eventually. You know that because you have
seen others do it, others who were once like you,
living inside their pile of bones and
flesh, smiling at you, loving you,
leaning in the doorway, talking to you
for hours and then one day they
are gone. No forwarding address.

[Joyce Sutphen, "Living in the Body" from Straight Out of View (Boston: Beacon Press, 1995). Copyright © 1995 by Joyce Sutphen. Reprinted with the permission of the author.]

After class I headed out to the local bookstore, Drury Lane Books, to pick up a copy of Sutphen's new book of new and selected poems, Carrying Water to the Field (University of Nebraska Press 2019).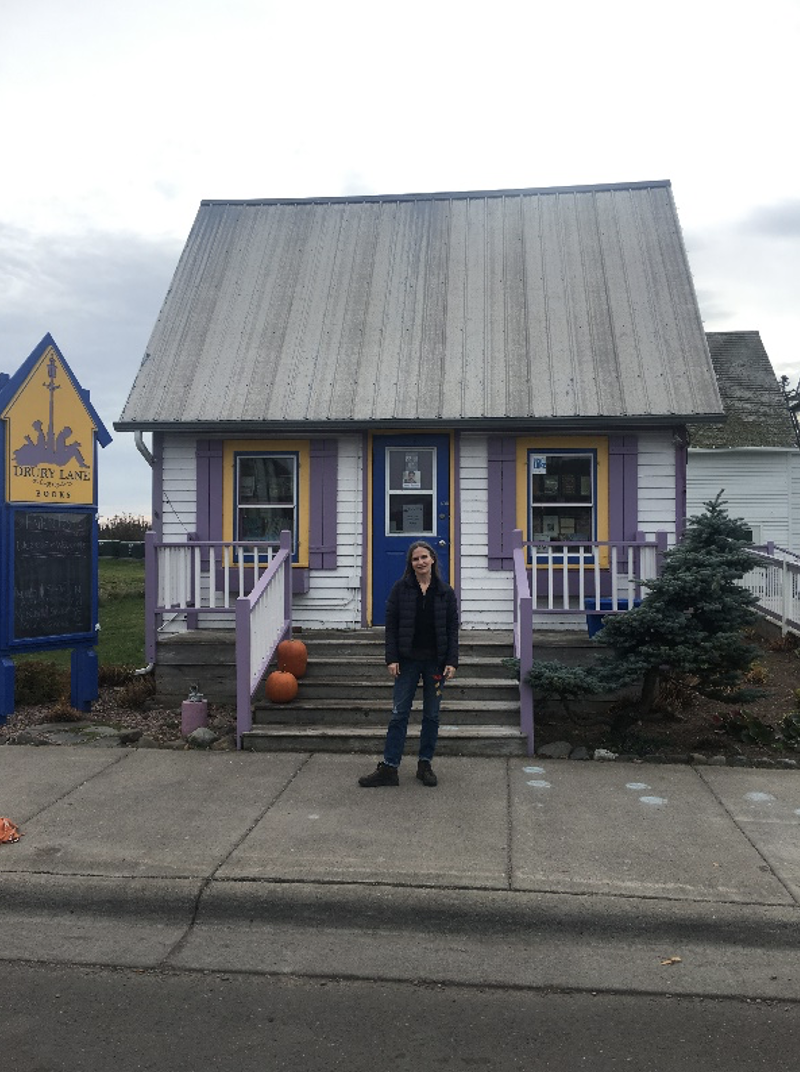 [Photo by William L. Harvey]

The bookstore has a great clean-and-well-lighted-place vibe, with a good selection of local writers and spectacular views of the lakefront. There are some great indoor photos here.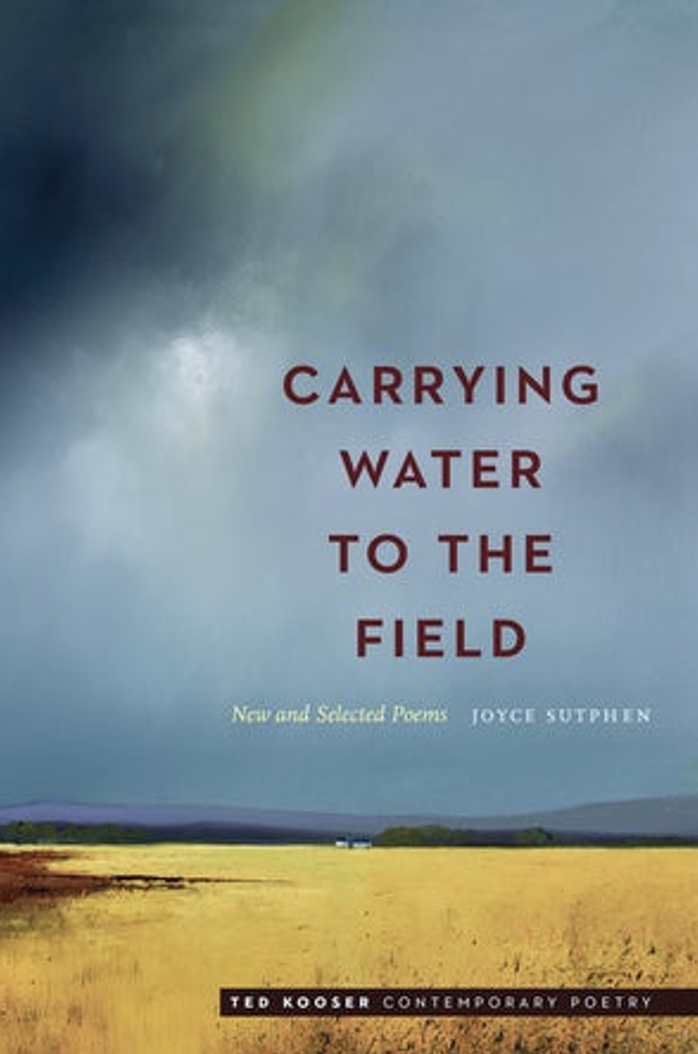 Carrying Water to the Field is available for order here. I love the poems I've read so far, and hope to review the book after I've finished. In the meantime, this is what the press has to say about it:
Joyce Sutphen's evocations of life on a small farm, coming of age in the late 1960s, and traveling and searching for balance in a very modern world are both deeply personal and familiar. Readers from Maine to Minnesota and beyond will recognize themselves, their parents, aunts and uncles, and neighbors in these poems, which move us from delight in keen description toward something like wisdom or solace in the things of this world.

In addition to poems selected from the last twenty-five years, Carrying Water to the Field includes more than forty new poems on the themes of luck, hard work, and the ravages of time—erasures that Sutphen attempts to ameliorate with her careful attention to language and lyrical precision.
This conference was my first in-person poetry anything since March 2019, just before quarantine, and I loved every minute. Sutphen is a luminous teacher as well as poet, rigorous in all the right ways and generous in all the other right ways; in short, she created what was for me an ideal atmosphere in which to create new work. Just being in the same room with other poets and talking about poems in person felt like getting oxygen from a tank after being underwater for far too long. I came away from the conference with drafts of a half a dozen new poems and contacts for some local writers I hope to connect with again.


--
Becky




IV.
Dear Maxine:
I've been in Duluth for nearly three months now, since early September, and have been continuing my pilgrimages to suss out the local lit scene. The area, and the Midwest in general, is rich with independent bookstores, as this map shows: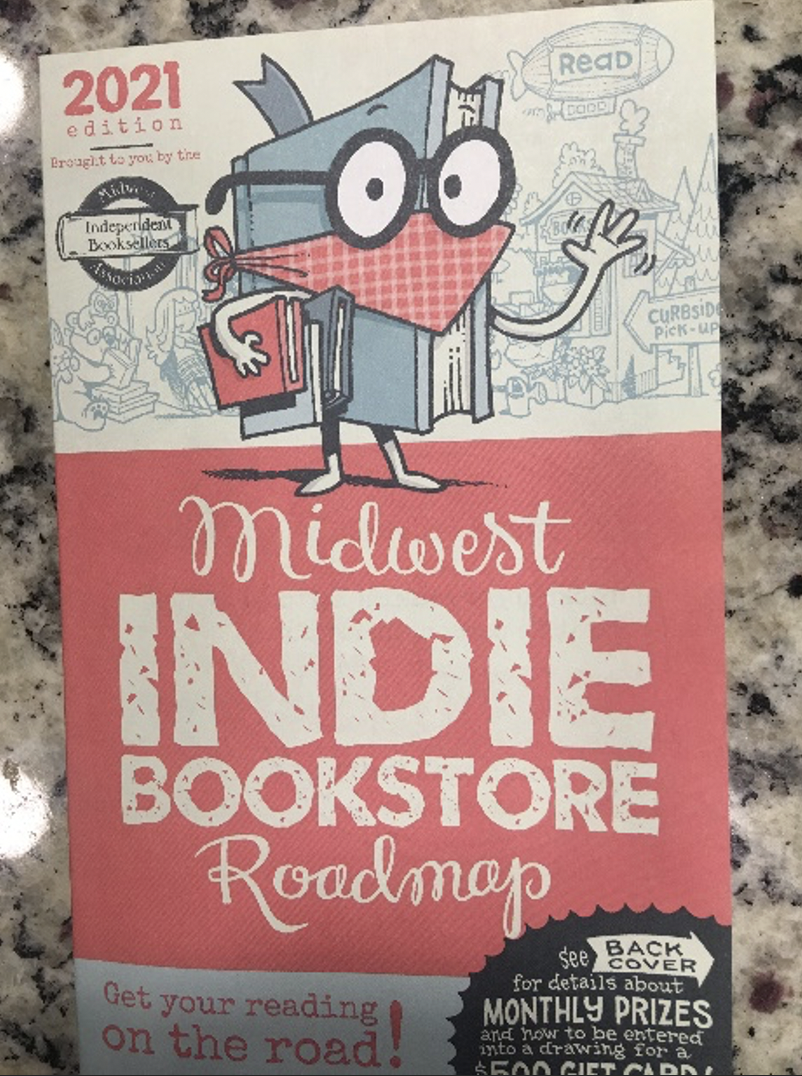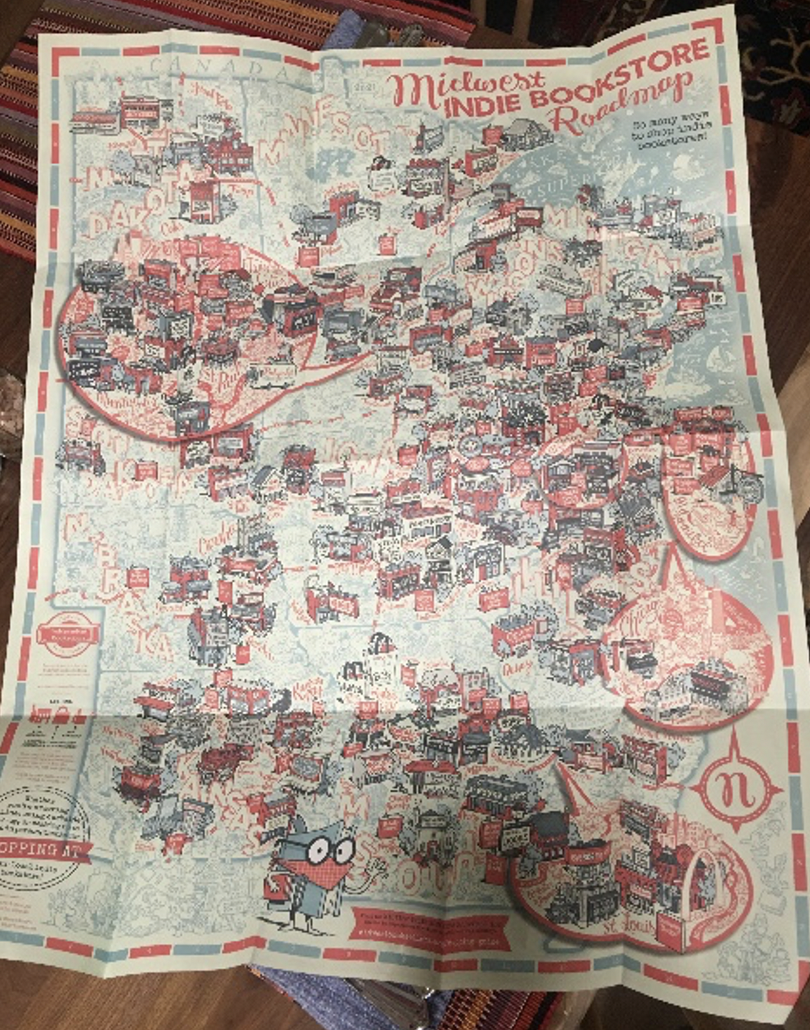 I recently visited Gabriel's Bookstore on Superior in Duluth, a used bookstore with prodigious and quickly-changing inventory . The volunteer behind the desk told me they receive at least 20 boxes of donated books per week. I guess the donations and volunteers are two reasons this amazing place is able to stay in business, but it still boggles the mind (see book pricing below). To get into the store you pass through a sizable foyer stocked with books that are for real—free.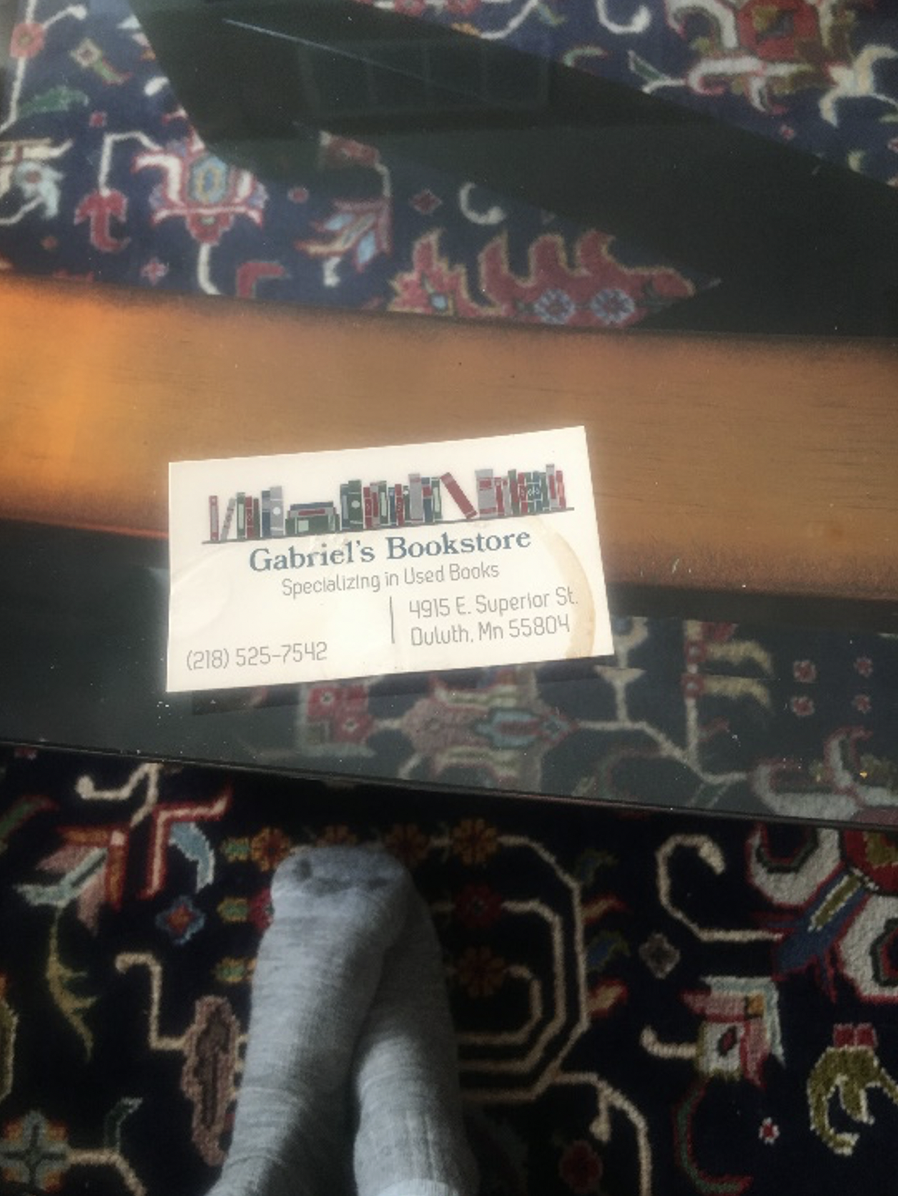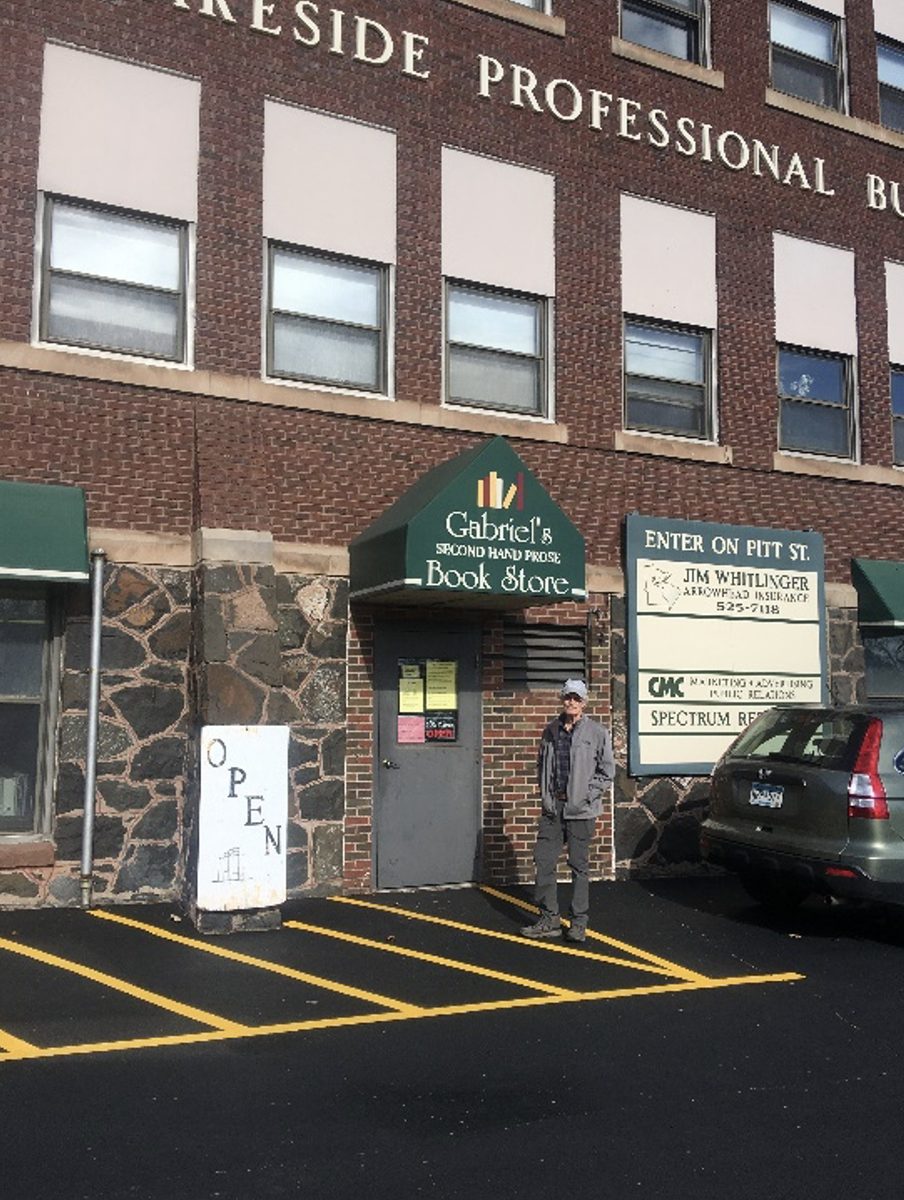 Here, hardbacks cost $1 and paperbacks $.25, except when they have special sales, as yesterday's where I paid $3 per bag for all these books:



[Books bought recently at Gabriel's for $3]

The poetry shelf at Gabriel's is well if eclectically stocked. These books come from the private libraries of local university professors and regularly from The Writer's Almanac series, and the books change every week: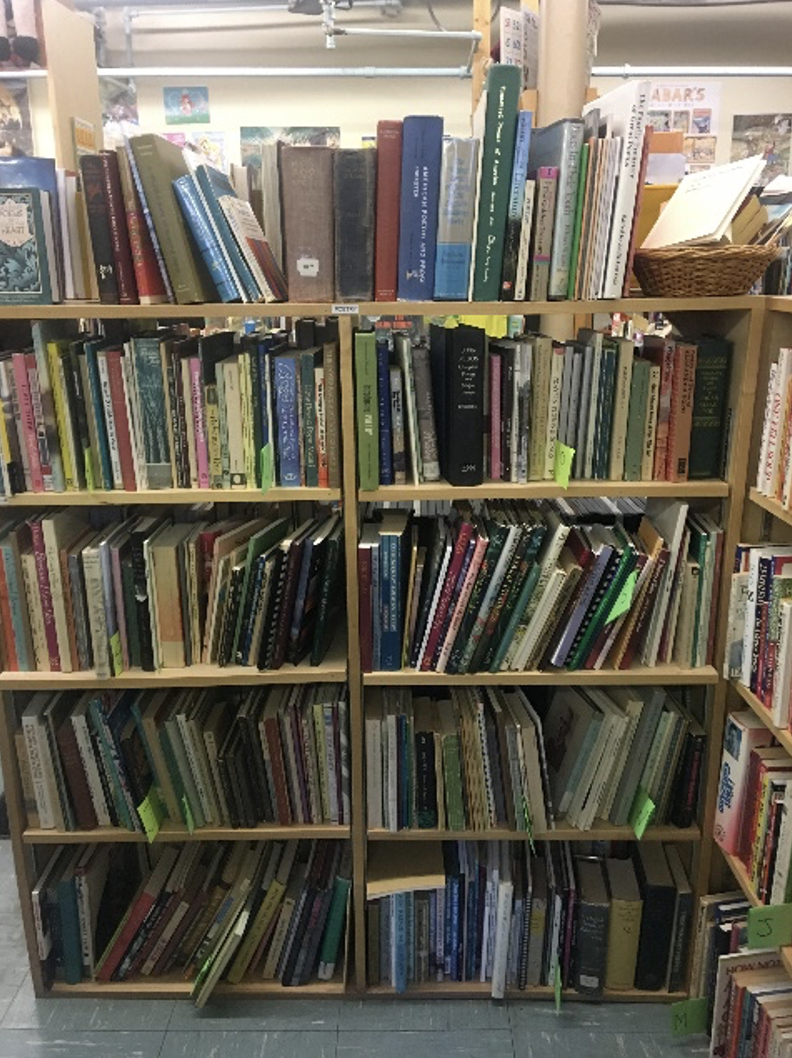 [Poetry Shelf at Gabriel's Bookstore in Duluth]

The Poetry Shelf includes anthologies, like the venerable Norton I recall from my college days, as well as individual poetry books and books of criticism or craft. Here are a few recent finds: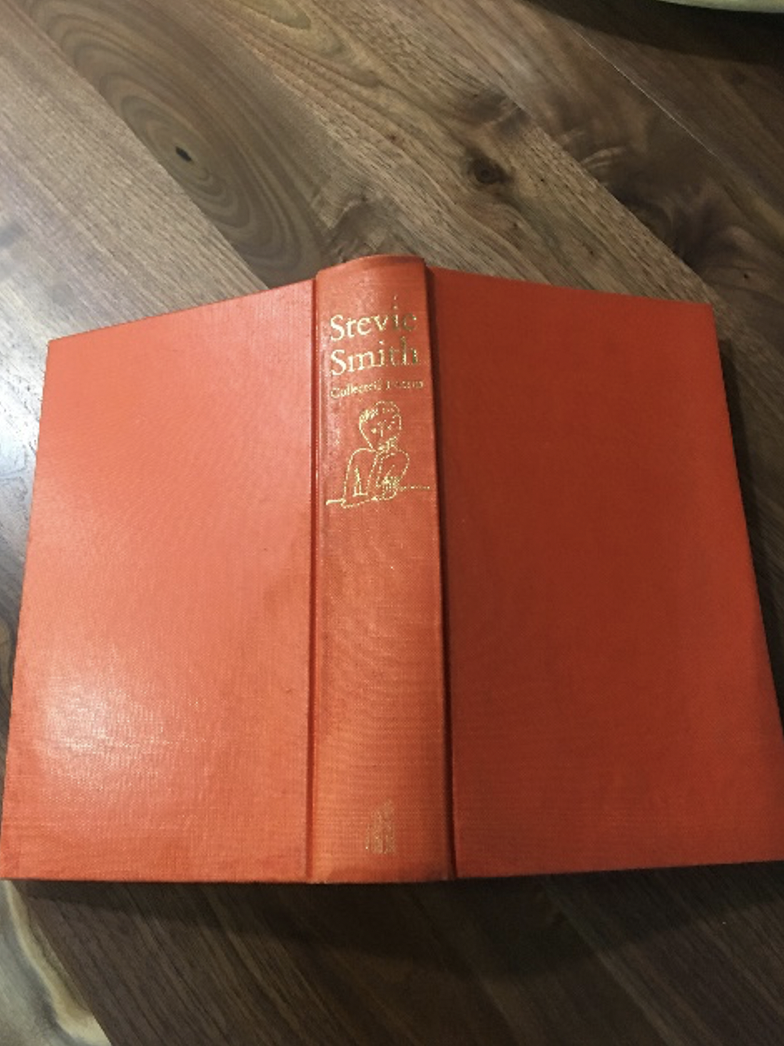 [Stevie Smith hardback Collected found at Gabriel's Bookstore]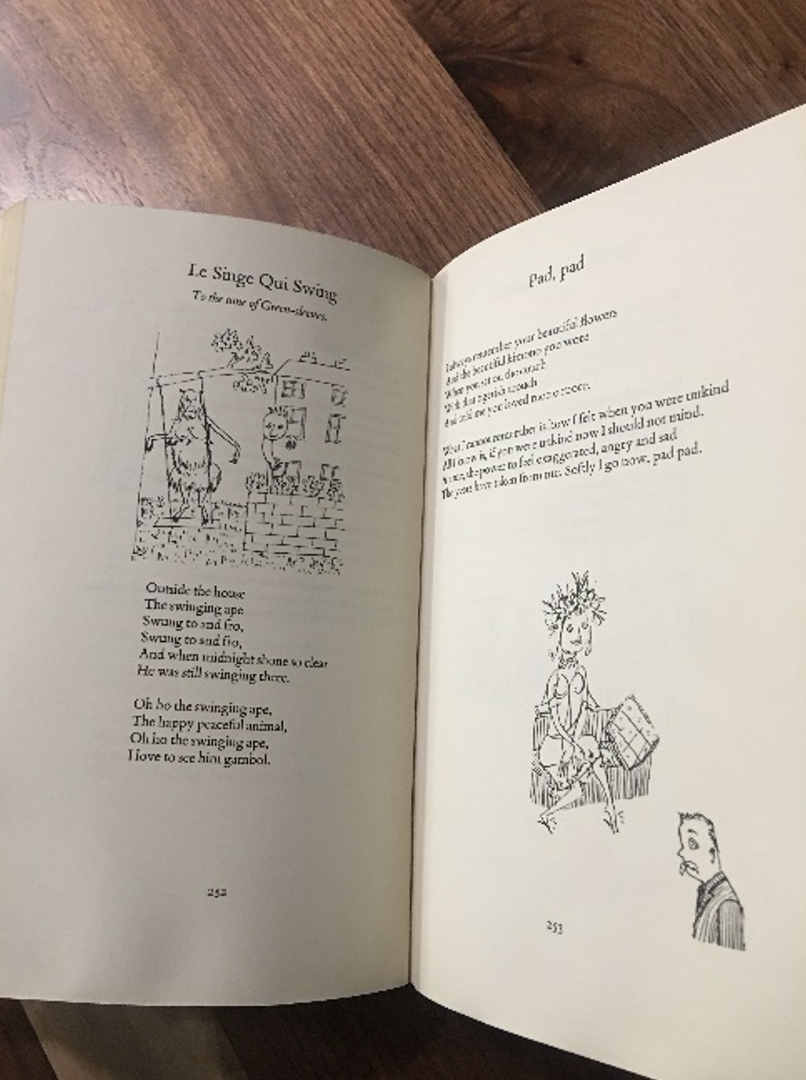 [Pages from Smith Collected showing whimsical line drawings scattered throughout book]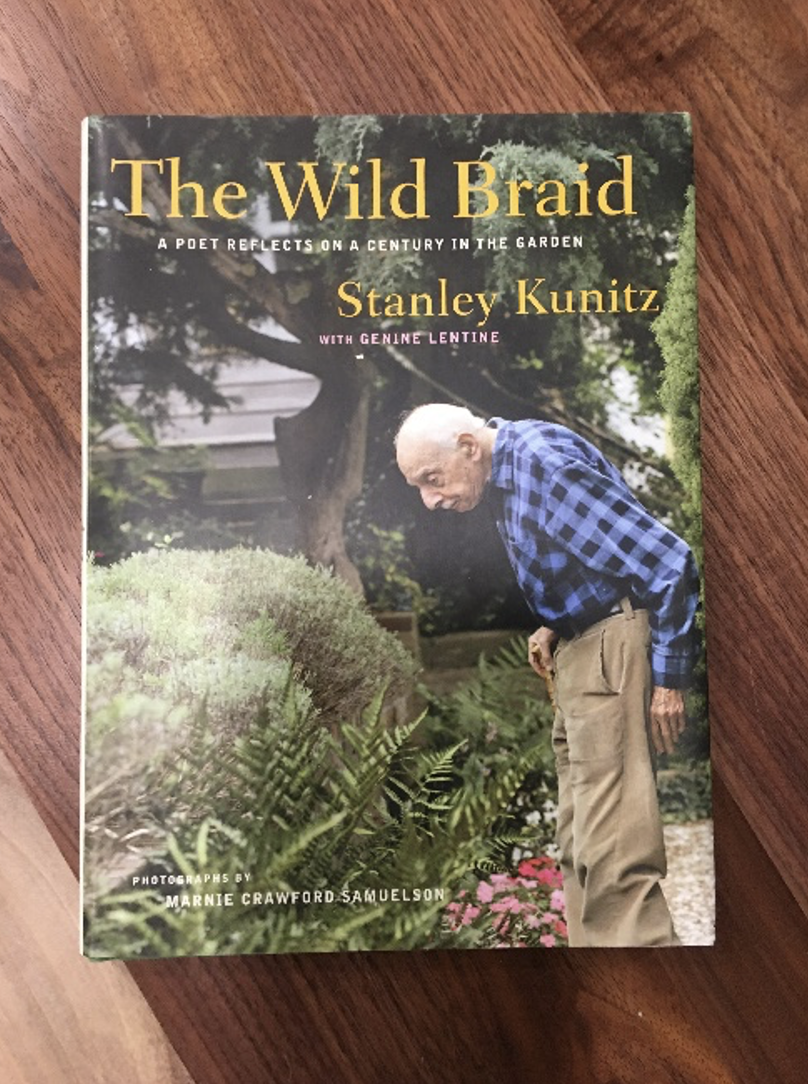 [One of my favorites, Stanley Kunitz' book of essays and poems, The Wild Braid]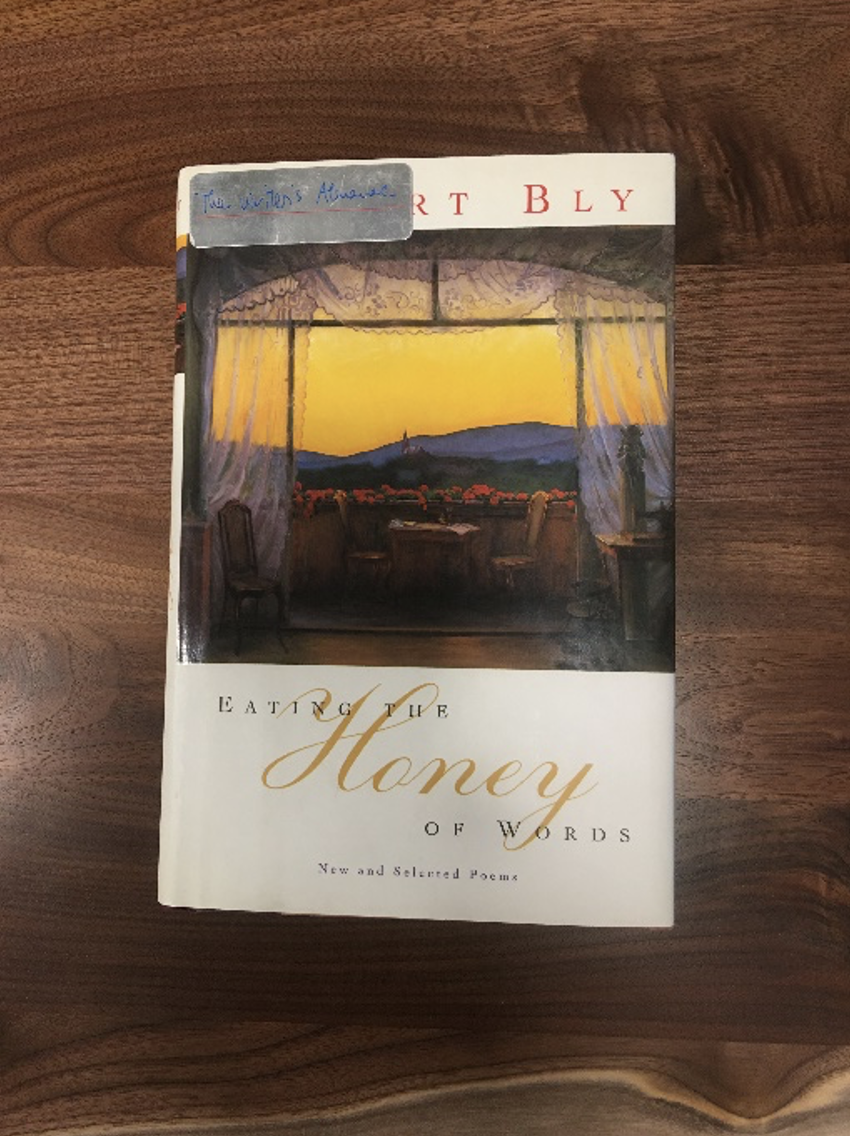 [A real treasure, especially now—Robert Bly's beautiful book, Eating the Honey of Words found by my partner, Bill Harvey.]


--
Becky



III.
Dear Maxine:
As reported in in a previous letter, a few weeks ago I attended my first in-person poetry event since the beginning of Covid confinement in March 2020—Margaret Hasse's luminous reading from her new book SUMMONED at the Twin Cities Book Festival. More recently I went to RYAN VINE's Zenith Bookstore reading in Duluth.

[parking lot entrance of Zenith bookstore in Duluth]

Ryan was reading from his new book, WARD, winner of the last Robert Phillips Poetry Chapbook Prize —the prize won by my books Dark Card and Mom's Canoe in 2007 and 2008.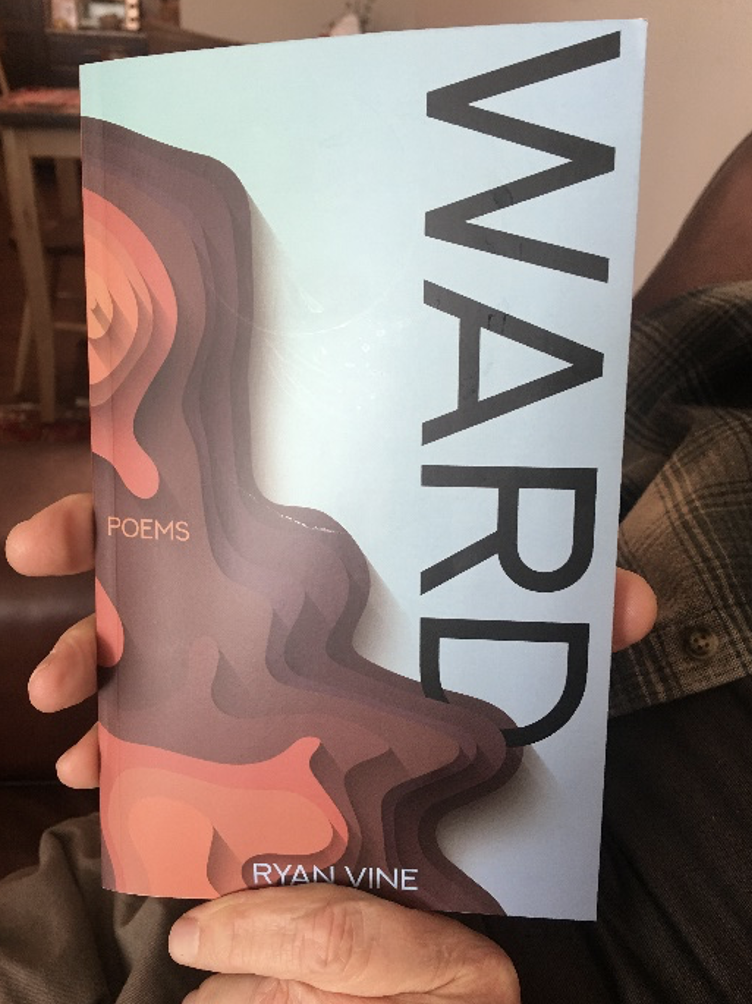 [cover of WARD (Texas Review Press 2021), winner of the Robert Phillips Poetry Chapbook Prize]

I am happy to be press mates at Texas Review Press with Ryan, a wonderfully quirky and edgy poet whose persona poems spoken by Ward resonated with me on many levels. The reading was packed, even though it took place in the parking lot where it was a brisk 37 degrees. Attendees were bundled up against the cold and were grateful for Wussow Concert Café's takeout window serving hot drinks.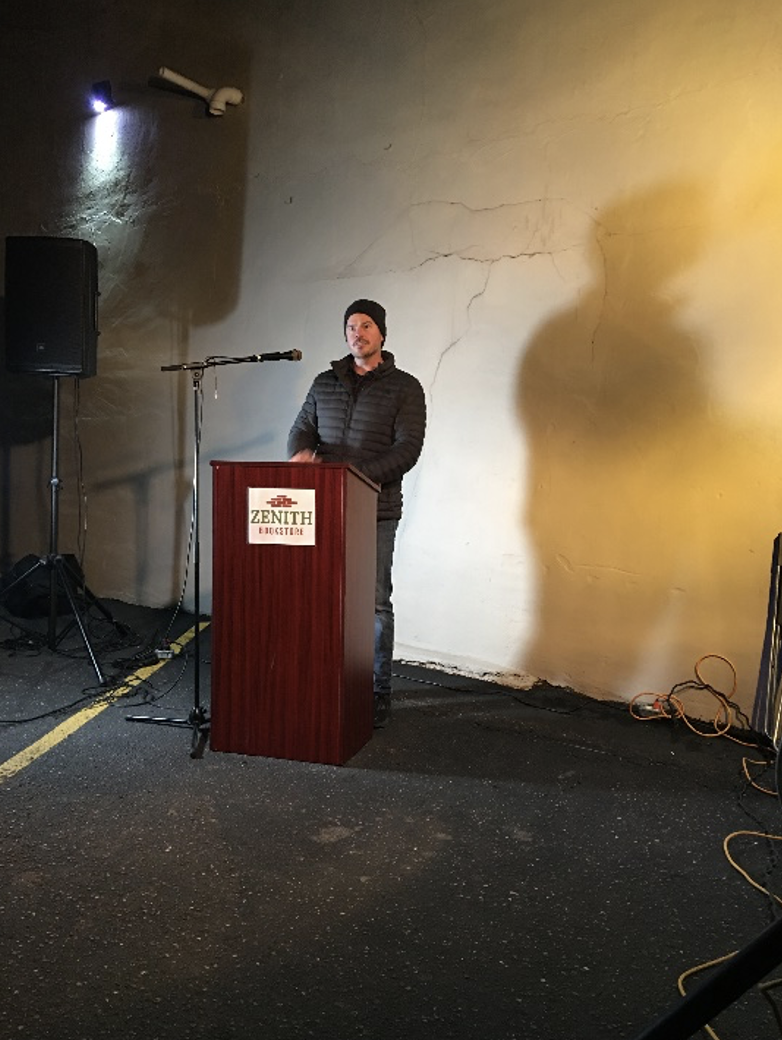 [Ryan Vine at the podium in parking lot at Zenith bookstore in Duluth Oct 2021]

Ryan is a dynamic and funny reader. Here is "Good Ward Hunting," just one of the many terrific poems read that night.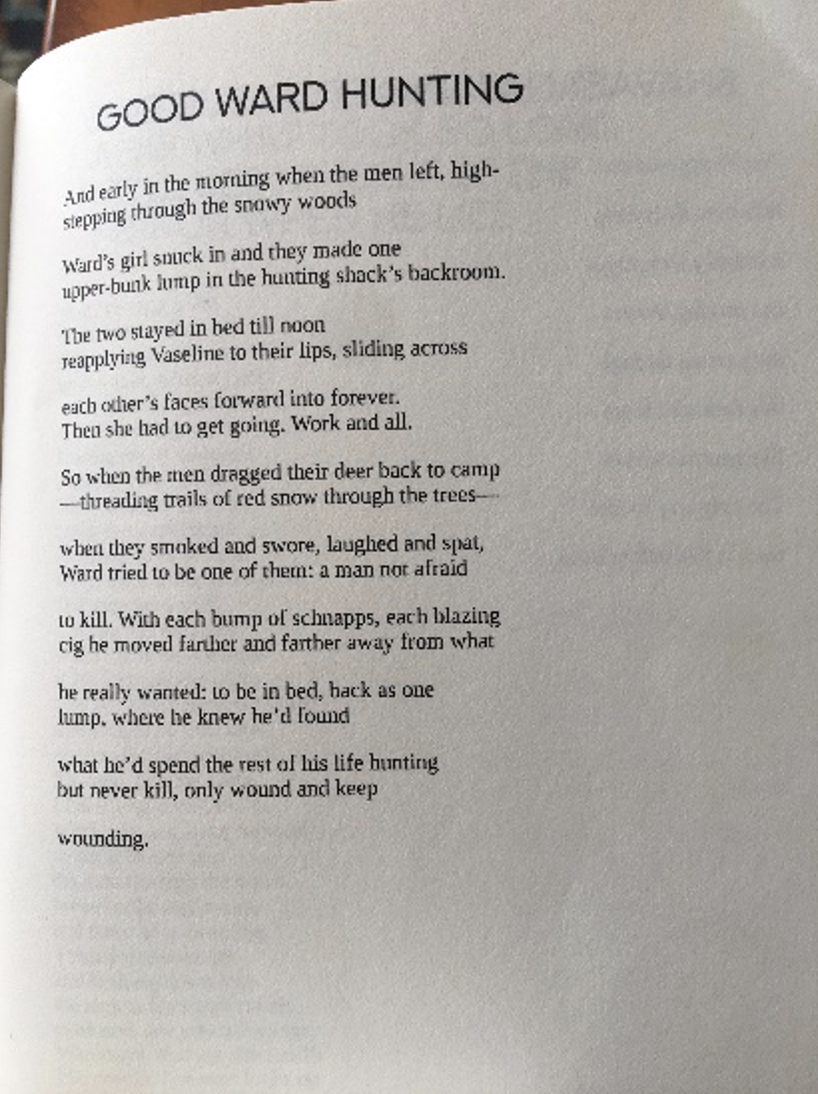 WARD is packed with humor, pathos, and terrific sound—check it out here.


--
Becky



II.
Dear Maxine:
Today's Duluth Lit Scene discovery is Zenith Bookstore located in the west end of downtown Duluth, next to Wussow's Concert Café, an old coffeeshop and performance venue for local artists, writers, and musicians that I will be writing about in a future post. Located at 318 N Central Ave, Duluth, MN 55807, Zenith Bookstore hosts many high-octane readings and literary events and, as you can see from the website, also hosts at least three monthly book group discussions for fiction, poetry, and children's and YA books.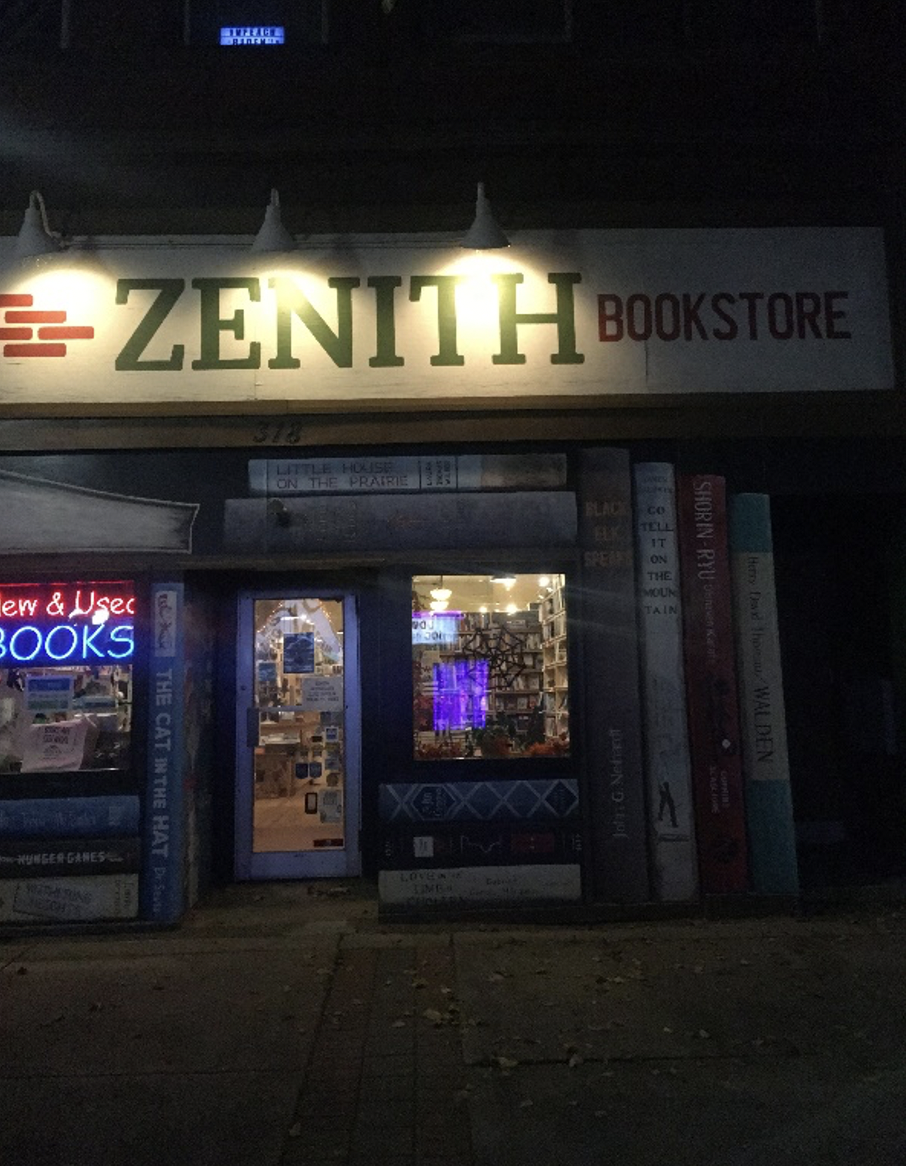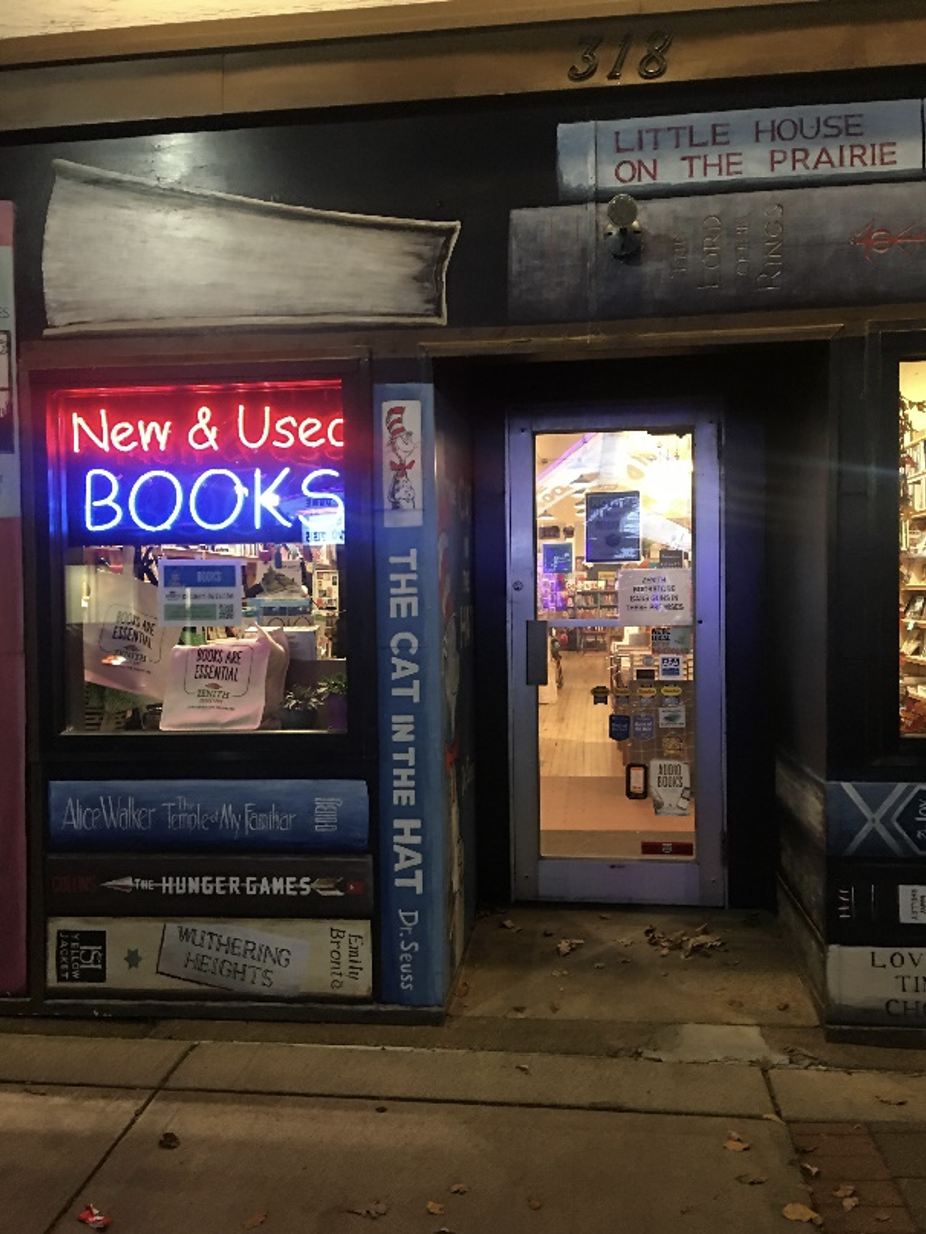 The interior space with tall shelves housing used alongside new books reminds me very much of Green Apple Books in San Francisco—great lighting, high, industrial-feeling ceilings with exposed brick walls and well-trod hardwood floors. The collections here are beautifully and thoughtfully curated by staff who, with their online photos and bios and picks evident throughout the shelves, feel integral to the bookstore experience. Here are some shots of the poetry shelves, where I encountered several old friends: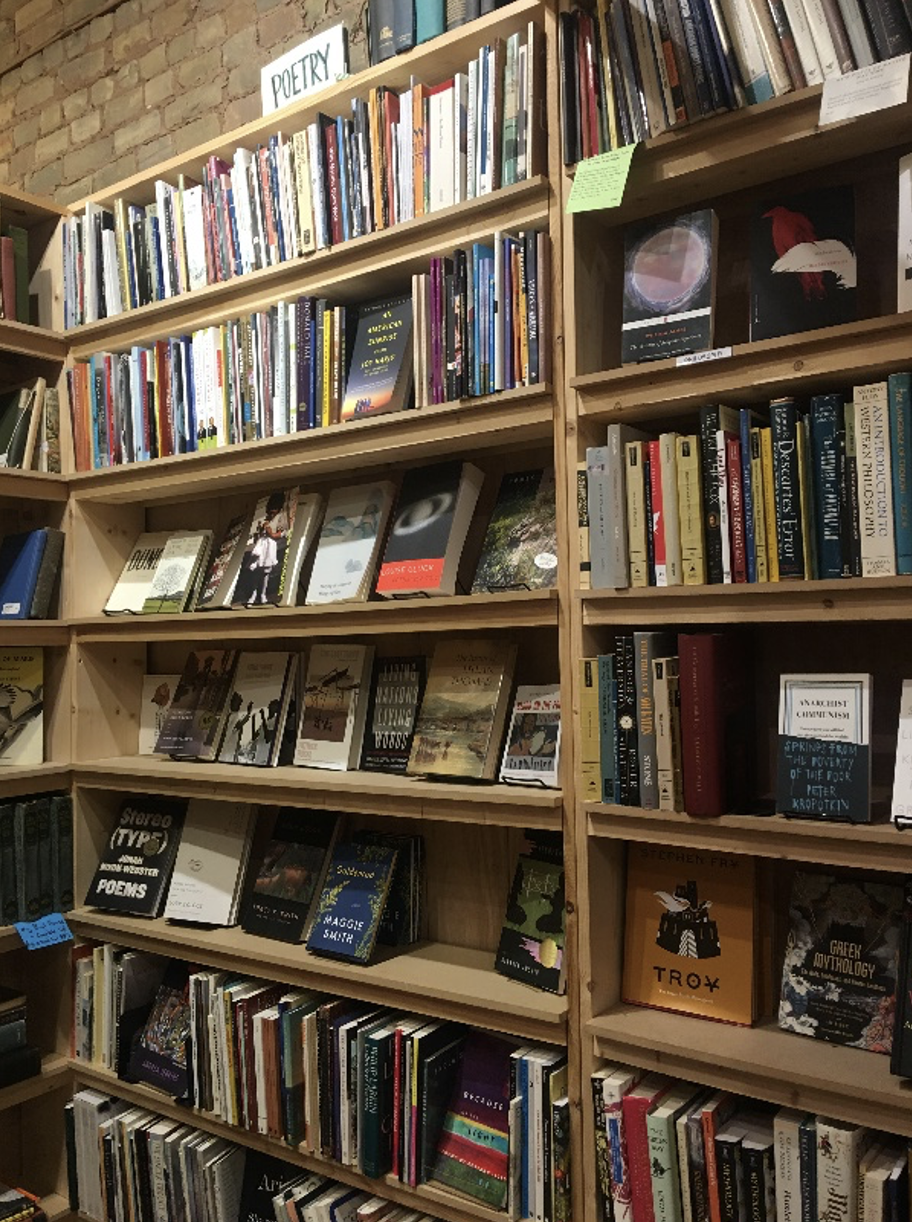 I visited Zenith to attend a reading from local poet Ryan Vine from his new book Ward (Texas Review Press 2021), which will be the subject of a separate post. I was there with my new partner, Bill Harvey, who found a great, whimsical book with gorgeous colored plates about mushrooms—apt in this region that is so richly abundant with all manner of mushroom, toadstools, and fungi, as seen on my daily hikes with Bill and his dog Monty through the city's many wooded parks: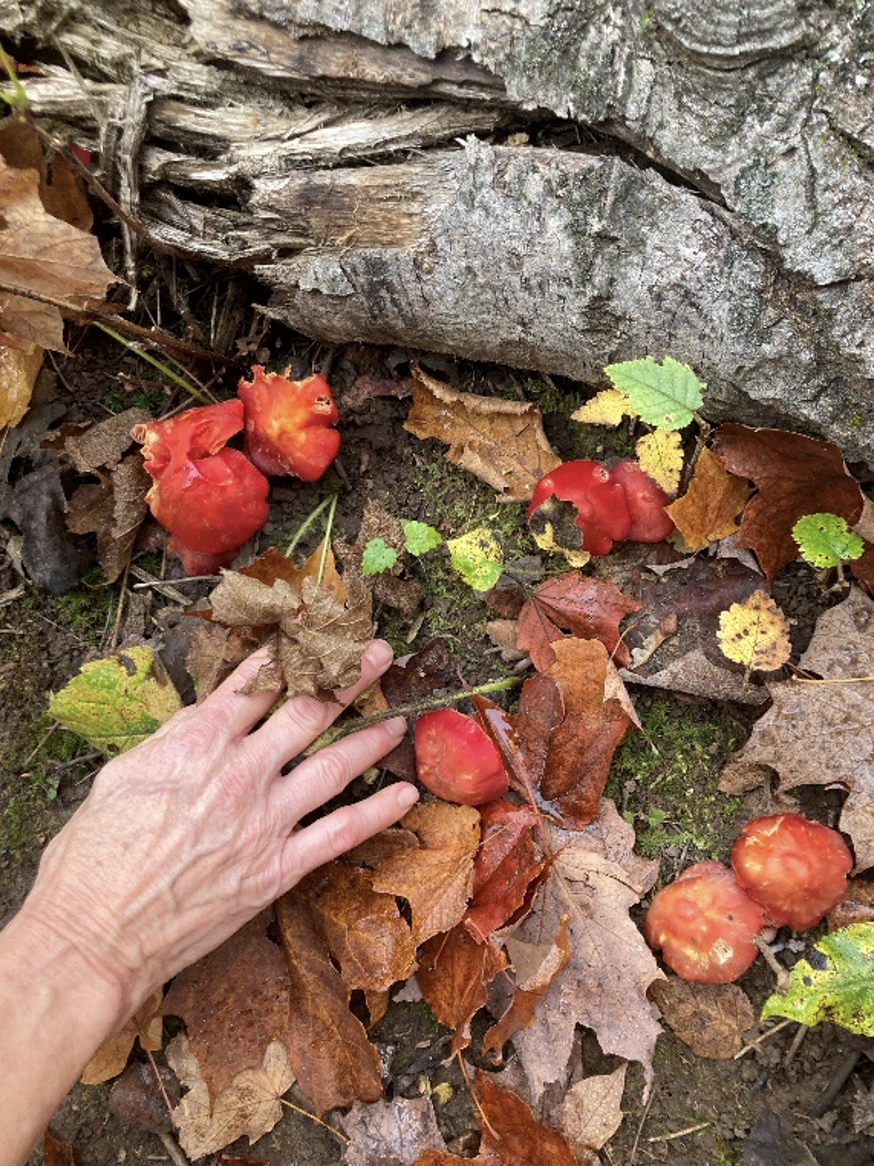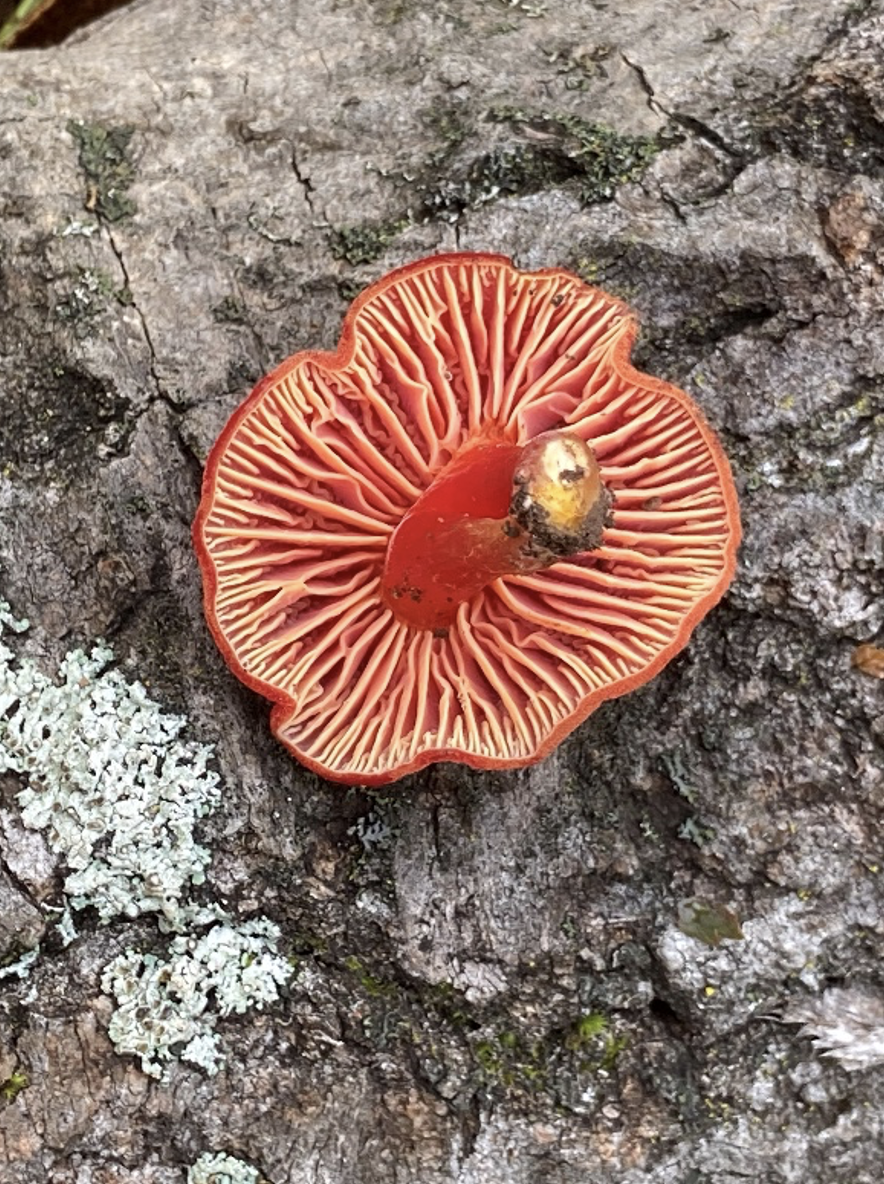 [Photos by William L. Harvey]

These are toadstools, not toads, and yet I keep thinking of Marianne Moore's oft-quoted adage that poetry presents " imaginary gardens with real toads in them" when I encounter these and other insanely-colored and spotted species on the trail. Here BTW is a shot of Monty, who is, I think, contemplating Moore's line: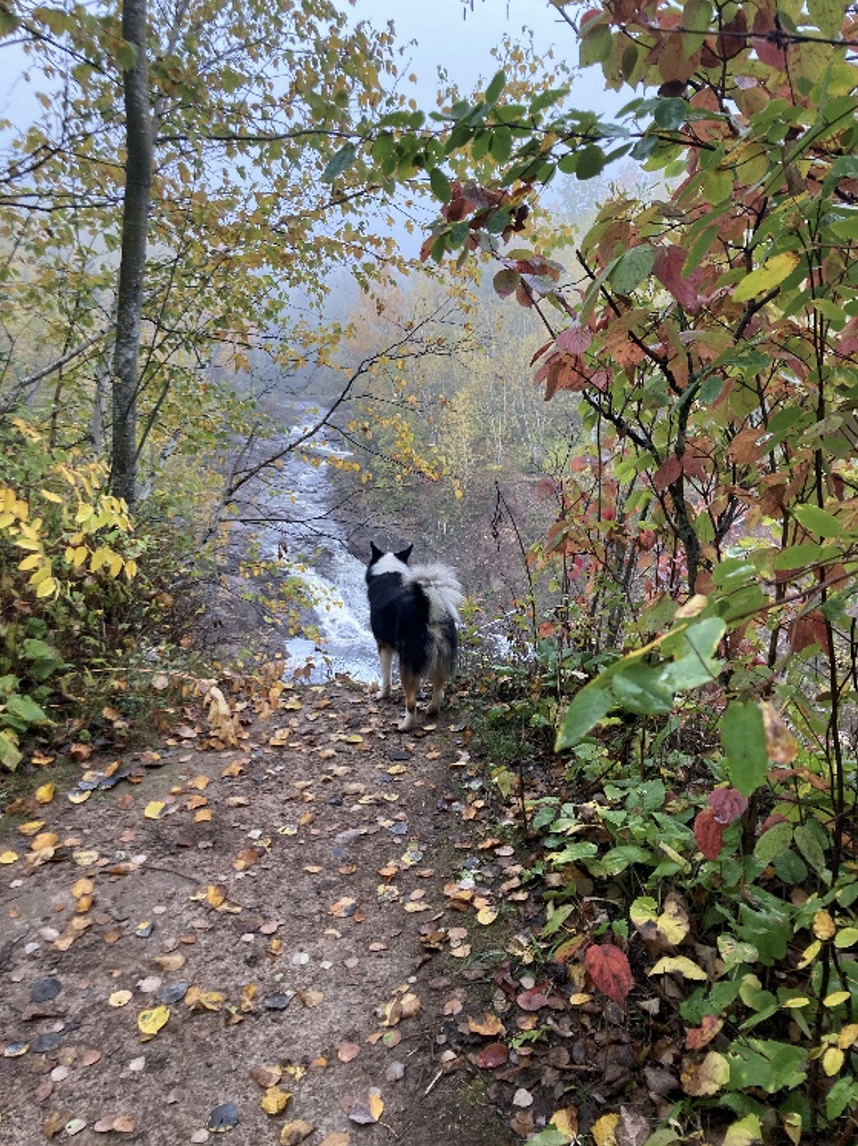 [Photo by William L. Harvey]